50% Grey hair --> 613,60,26,24,22,16(Lightest colors)
50% Grey hair --> 2,4,10,12,33(Dark/Medium colors
Non remy hair --> Tangle free
Natural dark color hair --> 60,613,33,30,27,12,6,4 2,1B,1
Dirty,matted,clung hair --> looking silky & feeling silk & soft
Dry & rough hair --> Soft, smooth, silky, vivid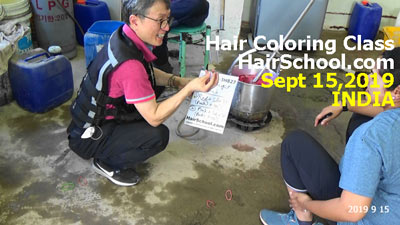 We have integrated all of our experience, techniques, and information in to our tutoring classes.
Since 1982, we have obtained in manufacturing & exporting machine made Wigs (made in human hair, Synthetic fiber), Hand-tied Toupees, Human hairpiece in bulk or weft (weaving), Chemicals, Machines, other materials.
Besides, we have tried to upgrade Tutoring methods ( approches) to be easy and more efficient as the only company internationally serving Tutorng Classes in Hair Goods industry.